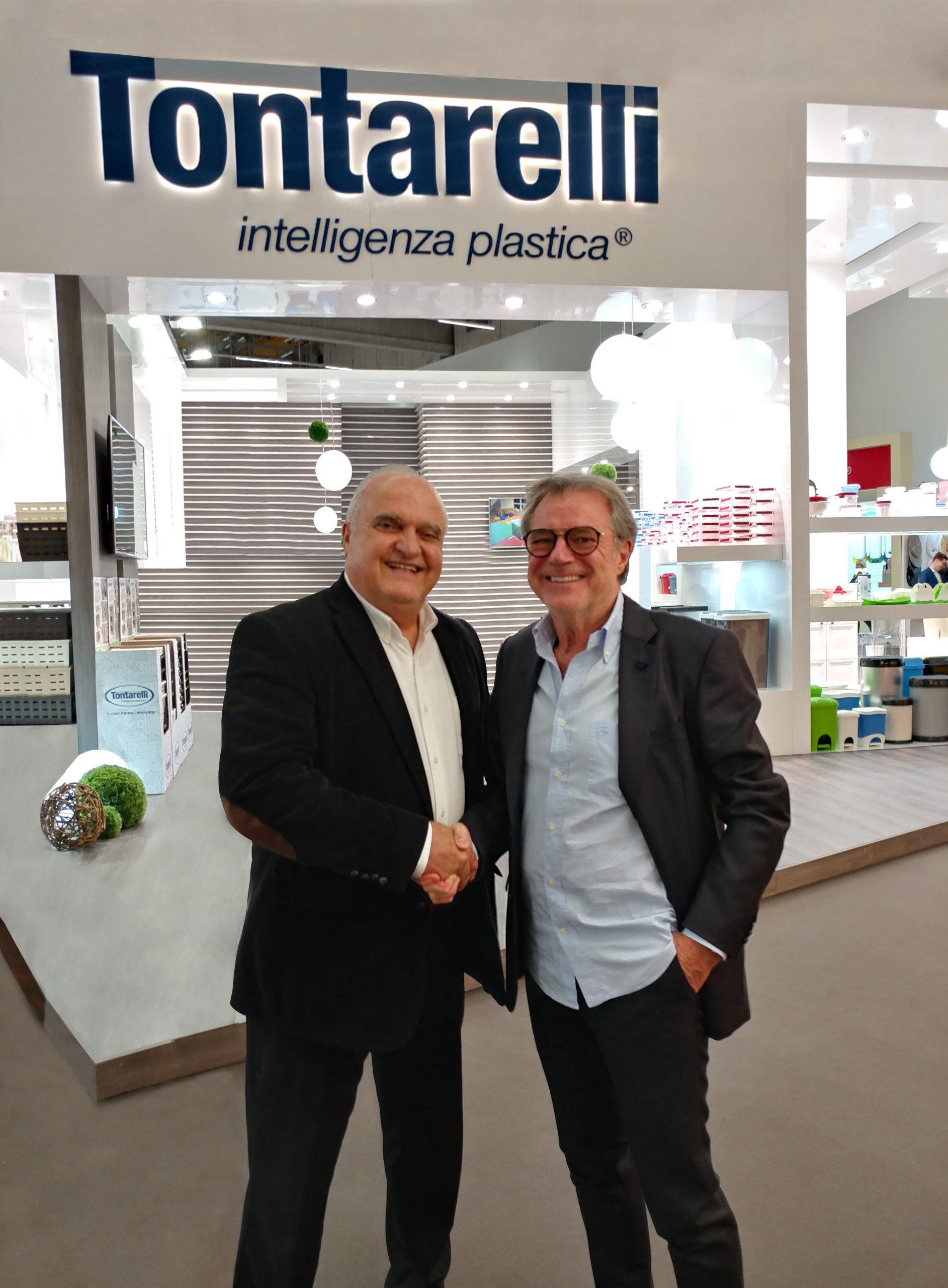 Left: Mr Prezas (founder of Homestar)
Right: Mr Sergio Tontarelli (founder of Tontarelli)
Since 1994, Homestar Trading Ltd has been the exclusive distributor of Tontarelli products in Cyprus. Homestar makes Tontarelli products available to a wide variety of retailers throughout Cyprus, from the largest superstores to the smallest supermarkets.
Tontarelli products are internationally famous for their quality, unique and distinctive design, and Italian class. Today Tontarelli is one of the most prestigious manufacturers of plastic products in Europe.
Due to its widespread expansion, and dramatically increased productivity, Tontarelli Group has extended its presence across Europe:
In 1997 a new production and commercial unit, TS UK Ltd Tontarelli, was opened in Middleton near Manchester in Great Britain.
In 1998 was established Tontarelli France s.a., headquartered in Longlaville, in Lorraine, in a strategic position in the centre of Europe to distribute not merely in France but also in the markets of Central and Northern Europe.
Since 2006 there is a new site in Luxembourg: Tontarelli Lux s.a., which is for the Group an additional support to the increased production capacity and also allows to further improve the service to the rising number of customers in Central and Eastern Europe.
With its 3 production plants and the warehouse in France, the Tontarelli Group is one of the European leaders in the manufacture and distribution of plastic housewares and furnishing complements. From the main plant in Italy the distribution network reaches worldwide destinations.